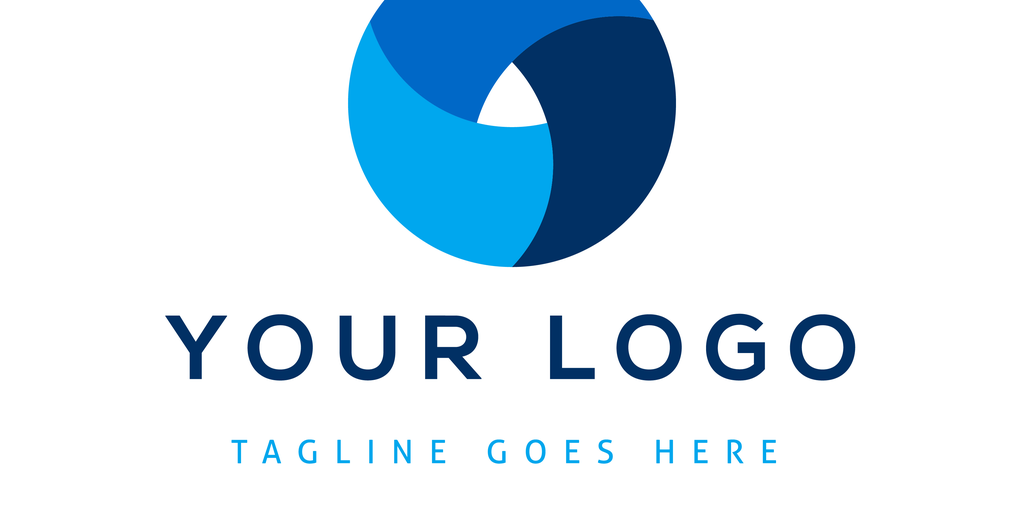 I've seen a lot of logos lately that are missing taglines. And I think that's a missed opportunity. Your logo may be an amazing piece of graphic art. But like all art, it's open to interpretation. A tagline and logo working together can be a winning combo for your business. You may be in the camp that thinks taglines are trite. True – to a point. Bad taglines don't bring much to the party. A good one will give your tagline meaning and plant the seed in every consumer's mind that your business deserves a second look.
Those magical three to five little words show that you have something amazing to offer. They're hard to ignore. They provide insight and clarity about your brand. Good taglines not only act as a launch pad for solid marketing campaigns, they seep into the subconscious with each subsequent repetition.
If you doubt that, well, I bet you could repeat many of the taglines below if I simply named the company. I'll double-down on that virtual bet and say you could also recall many of the ad campaigns that evolved from these examples.
Yes, I had my own little internal tagline award show (shall I call it "The Taggies?") of what I judged to be the best taglines for business – past and present – that I've ever seen. I'm grateful to Hubspot and Tagline Guru for helping me discover some new favs and triggering my memory of some oldies-but-goodies while curating this list. I'm a bit of an ad geek, so I've kept a running list of my own that I've adored over the years. Get ready to see them all below. Perhaps they will spur your own tagline ideas.
These stellar taglines represent the trademarked work of their companies alone. I don't take credit for any of them. I simply admire them. Very much. I'm using them to illustrate the six ways to give your tagline meaning.
Make a promise.
I've sat in a lot of marketing meetings where clients initially wanted to make a lot claims about their products or services, only to see those points watered down in subsequent copy revisions after further reflection. It takes hutzpa to stand by your claims.
In this day and age of digital marketing, consumers want reassurance now more than ever – which is why they look at Amazon and Yelp reviews before making a purchase. A tagline with a promise immediately lets consumers know "we won't disappoint you." It instills trust. Can you do that? If so, this is definitely a worthwhile approach.
Here are some taglines for brands that leveraged this strategy:
H&R Block: Get it right.
State Farm: Like a Good Neighbor, State Farm is There
M&M: Melts in Your Mouth, Not in Your Hands
DeBeers: A Diamond is Forever
The U.S. Army: Be all you can be.
Zappos: Delivering Happiness
Gillette Dry Idea: Never let 'em see you sweat.
Visa: It's everywhere you want to be.
Visine: Visine gets the red out.
Chevy Trucks: Like a rock
Inspire action.
Want to stimulate a response? Make your target audience feel empowered when they reach for your product or rely on your service. Use the power of suggestion paired with an active verb.
Here are some brands that engage with their customer using this time-honored approach:
Nerd Fitness: LEVEL UP YOUR LIFE
Ironman: ANYTHING IS POSSIBLE
YouTube: Broadcast Yourself.
Fisher-Price: Play. Laugh. Grow.
FTD: Say it with flowers.
GoPro: Be a Hero.
Lowe's: Never Stop Improving.
Gatorade: Is it in you?
L'Oreal: Because You're Worth It
Bissell: Life's Messy, Clean It Up.
Nike: Just Do It
Halo: Finish the Fight.
Sprite: Obey your thirst.
Royal Caribbean Cruise Line: Get out there.
Copper Mountain: Everyone deserves a snow day.
American Express: Don't leave home without it.
Olay: Love the skin you're in.
Electronic Arts: Challenge everything.
Artic Frutta vodka: Break the ice.
Sure deodorant: Raise your hand if you're Sure.
Netflix: See what's next.
Kaiser Permanente: Thrive
Raise the bar.
We're all tempted to lean on the word "quality" in our marketing materials. It's one of those words that makes clients feel at ease, like dotting all the "i's" and crossing the "t's." On the flipside, "quality" is a yawner for consumers as it tends to be so overused. My throw-down challenge to you: can you find a better way to say it without actually saying it?
I give these companies kudos for expressing "quality" in a much more creative way with these taglines:
Legal Sea Foods: If it isn't fresh, it isn't Legal!
Hebrew National: We answer to a higher authority.
Disneyland: The happiest place on earth
Porsche: There is no substitute.
NBC: Must see TV.
The New York Times: All the news that's fit to print.
Bounty: The Quicker Picker Upper
Ted: Ideas worth spreading
Campbell Soup Company: M'm! M'm! Good!
Maxwell House: Good to the last drop.
Ajax: Stronger than dirt.
Lay's: Betcha Can't Eat Just One
Vonage: Sounds good.
BMW: The ultimate driving machine.
HSBC: The world's local bank
Ivory Soap: 99.44% pure
Lead with authority.
Consumers want reassurance that they've come to the right place. Maybe they've had a mediocre or negative experience with other companies in the same space. If your company is really known for being a credible resource for a product or service – or should be – than this will be a great tactic to explore for your next tagline.
These companies show they're in command with bold taglines:
Allstate: You're in good hands with Allstate.
Ace Hardware: The Helpful Place
Maxfactor: The make-up of make-up artists
Financial Times: No FT, no comment
Avis: We try harder
Michael Hyett: Your Leadership Mentor
Twitter: It's what's happening
General Electric: Imagination at Work.
Lockheed Martin: We Never Forget Who We're Working For
Showcase your USP (Unique Selling Point).
When I was a marketing major, it was drilled in to me to look for the USP. Hone in on that one thing to help your clients stand out from the competition. If your brand offers disruptive technology, an out-of-the-box business model or highly innovative, patented products, by all means start thinking of how you can use that USP in a tagline ASAP.
Here are some tagline examples that spotlight their USP admirably:
Wind Star Cruise: 180 degrees from ordinary
Club Med: The antidote for civilization.
Amazon: Earth's Biggest Selection.
Invisalign: The Clear Alternative to Braces.
Mount Bohemia (extreme skiing): No beginners allowed.
Reebok CrossFit Games: Fittest on Earth
Taco Bell: Think outside the bun.
Nintendo: Born to play
IMAX: Think big.
Nortel: Networks Business Without Boundaries
U.S. Navy: It's not a job. It's an adventure.
LendingTree: When banks compete, you win.
MLB Shop: A Fanatics Experience
The National Pork Board: The Other White Meat
Be thought-provoking.
These are the types of taglines that stop people in their tracks in order to get them to act. They challenge your sensibilities. They tug at your heartstrings. They open your eyes and make you look hard at a subject you might otherwise shine.
If your brand somehow takes a stand for the greater good or represents a non-profit or public service organization, this tagline strategy will serve you well.
Here are some great examples of thought-provoking taglines:
Unicef: for every child
Washington Post: Democracy Dies in Darkness
Red Cross: The greatest tragedy is indifference.
U.S. Department of Transportation: Friends Don't Let Friends Drive Drunk.
The U.S. Marine Corps: The Few. The Proud. The Marines.
While anything goes in terms of initial caps and punctuation, it's clear that a strong tagline instantly creates the opportunity to earn awareness, consideration, and engagement. It makes a powerful statement. A tagline is an essential ingredient of consistent brand guidelines. Look at any company that has its marketing best practices in place and you'll see a really good one.
If you don't have a tagline yet, don't fret. I'd be happy to help develop one for your company or client. You may check out the taglines I have created for others right here. I love wrapping my head around this type of assignment because I know it represents a clean slate for a brand as well as a solid foundation for its marketing moving forward.
What are your favorite taglines? Can you think of any that I omitted that deserve to be on this list? I must admit, in some instances, these taglines could straddle more than one category. I'd love to hear your thoughts. If you liked this post, please share. And I hope you'll stop by again soon for more advertising and marketing insights. As the "most interesting man in the world" from Dos Equis used to say, "Stay curious, my friends."